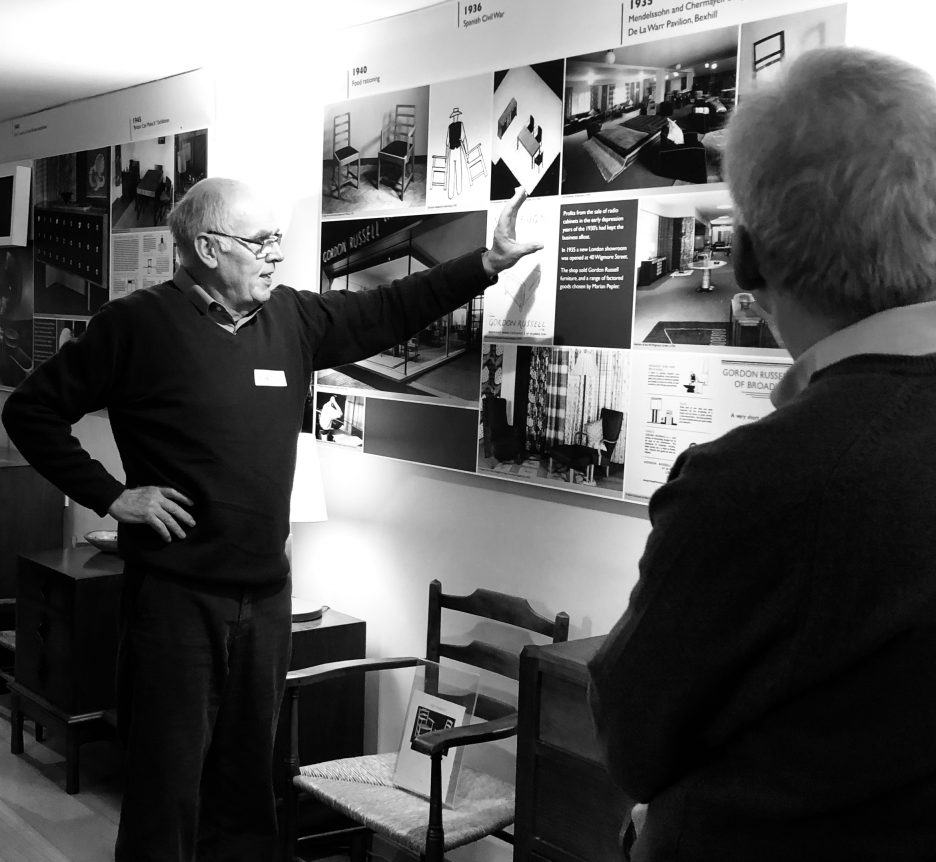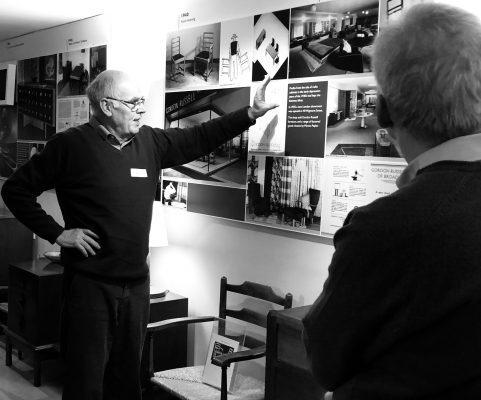 Volunteering
What difference do volunteers make?
As a registered charity, our resources are limited, but the support of our dedicated volunteers makes a huge difference to us.  With the generosity and enthusiasm of our volunteers, we are able to make accessible the collection and the archive and provide fantastic opportunities for our audiences to learn about Gordon Russell and the history of 20th century design.  We have a small, friendly and supportive team and our volunteers have a wide range of experience and interests.  
Who can volunteer?
Volunteers can be groups, organisations and individuals from any background who share their skills and passions through giving their time to the Museum. You do not need to have any experience of museums and galleries to become a volunteer, and you can join our team as an individual or with a friend or family member.  
If you are looking to learn new skills, build on existing experience, enhance your CV or meet new people, and you are aged 16 or over, we would be delighted to talk to you (please note that if you are under 18 we will ask for a parent or guardian to give permission). 
What do volunteers do, and how can I find out more?
We offer opportunities for:
Front of House Volunteers who provide a welcoming experience for visitors, selling and issuing tickets and giving information. Front of House volunteers also deal with sales of cards, books and gifts from the museum shop.
Education & Outreach Volunteers who, with training, can assist with the museum's education programme.
Archive and Collection Volunteers who, with training, can assist the Archive Team with the cataloguing and conservation of the museum's archive.
Office Volunteers to provide administrative and marketing support to the museum.
We want to shape our opportunities to match the volunteers we have, and to offer opportunities to grow and learn new skills whilst also having an enjoyable time! Please email [email protected], call us on 01386 854695 or pop in to the Museum to find out more about volunteering here.
What commitment does the Museum ask for?
There is no minimum commitment, and the volunteering experience can be tailored to suit your needs, and your interests.
What training and benefits does the Museum offer?
We offer a full induction (which includes an in depth tour of the museum and till training) to get you ready for volunteering as well as access to ongoing training and support (such as tours of other related collections, health and safety and first aid) to help you make the most of your experience with us. We will cover your travel expenses to and from the Museum for your volunteer shifts (either mileage costs, if you drive, or public transport costs). Other benefits include a 10% discount in the Museum shop, social events, free tickets to talks, and free membership of the Friends scheme, which offers access to a wide range of special events and activities.