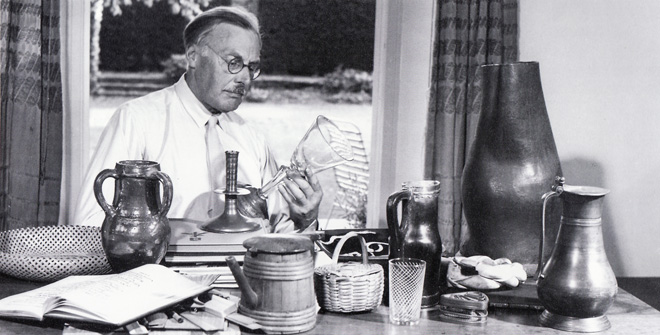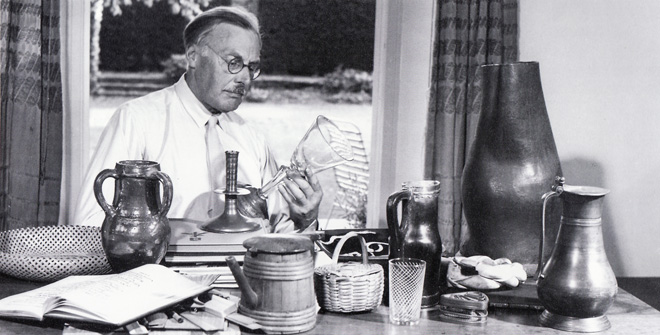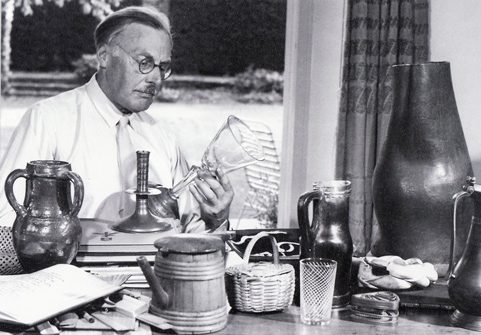 GORDON RUSSELL'S LIFE AND WORK
He was probably the first designer who was involved in a total lifestyle…he was interested in the product but he was also interested in the life that surrounded it. He was interested in the garden, he was interested in the food, in hotel keeping…in the whole. Very much the same sort of thing that I'm involved in. He was much more than just a designer and maker.
Sir Terence Conran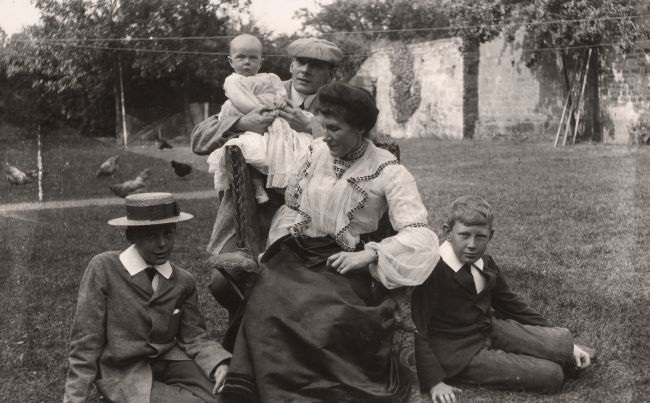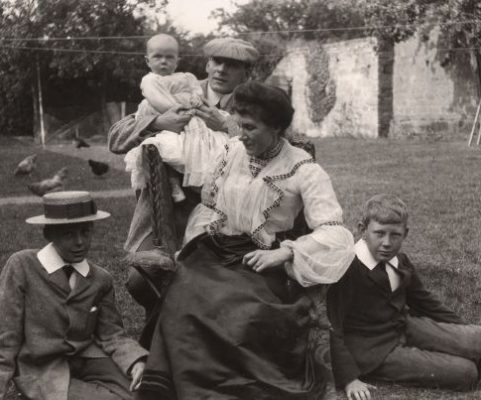 WHERE IT ALL BEGAN
The Gordon Russell Story began in 1904, when he was 12, and his father bought the Lygon Arm in Broadway (Sydney's vision was to turn the inn into one of the most renowned country hotels in England, which he achieved with great success). Moving the family to the Cotswolds had an everlasting impact on Gordon, where the Arts and Crafts style had also taken roots- a movement that interested Gordon for the entirety of his life- whilst living at the Lygon Arms provided an interesting and stimulating environment for the budding designer.
Gordon left school at the age of 15 to work in the family business where he was put in charge of the repair workshops that serviced the hotel. His close observation of designer-makers at work provided him with an understanding of how an object is constructed- something that aided Gordon's later detailed design drawings.
In 1914, Gordon served during the war where he was awarded the Military Cross, but even in the most harrowing of settings he was still thinking about design. So on his return to Broadway, he pursued his passion and began to create well-designed, affordable furniture that fused hand craftmanship and the use of machinery. Gradually he emerged as one of the first modern designers of the twentieth century.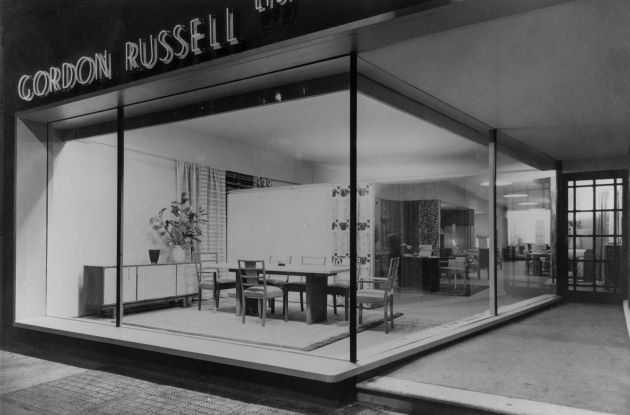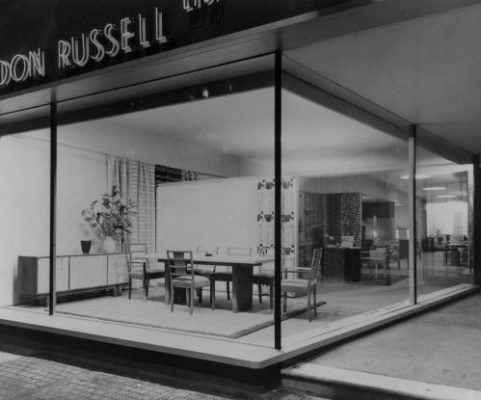 Gordon and Terence
'One of those peculiarly English geniuses who are not given the full recognition they deserve.'
The founder of Habitat and the Design Museum, Sir Terence Conran, regarded Russell's work as a major influence. There are many uncanny parallels between the two men's work: in the furniture they designed, the books they wrote, their entrepreneurship and retailing, their mutual interest in the Arts and Crafts Movement and their commitment to design education. Conran recalled that Russell's outbursts about the state of furniture retailing struck a chord when he opened his first Habitat store in 1964. Russell in turn admired the style of furniture Conran produced and sold. Both men shaped the history of modern British design, with their creative interplay of innovation and tradition, a commitment to quality and originality, which continues to define our dynamic design culture.