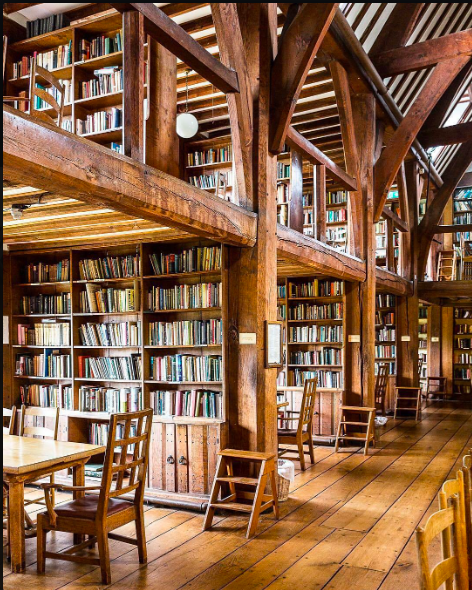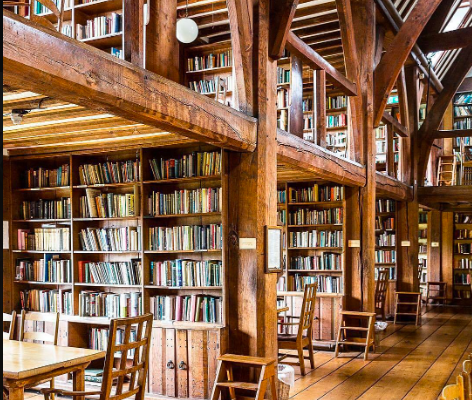 Wednesday 18th September 2019 Visit to Bedales School and Barnsley Workshops
Bedales was founded in 1893 to be a humane alternative to the authoritarian regimes typical of the late Victorian public schools. In 1898 the school became fully co-educational and in 1916 the children were given a formal voice when the school council was formed.
We will tour the whole school but the focus of our visit will be upon firstly, the Memorial Library designed by Ernest Gimson (and thus we will see and hear an echo of the talk given by Mary Greensted the previous April) to commemorate the Great War and secondly, the Lupton Hall (originally the Assembly Hall) built in 1911 as a venue for plays, concerts and signing.
After lunch at a nearby pub we will then travel a short distance to the Barnsley Workshops.  The Barnsleys, like Gimson, were leading makers of Arts and Crafts furniture and Edward Barnsley was a pupil at Bedales prior to the Great War.  In 1920 he trained with Geoffrey Lupton and worked on the construction of the Library, after whom the Hall is named.  In 1923 Barnsley took over the workshops from Lupton which have continued to make bespoke furniture to the present day.  We will have an opportunity to see how hand made furniture is designed and produced today.
Only 20 places will be available.  Costing and booking forms will be issued nearer the date